Smoothing AHA Serum
$66.00
Or get it now with 4 payments of $16.50 with Learn more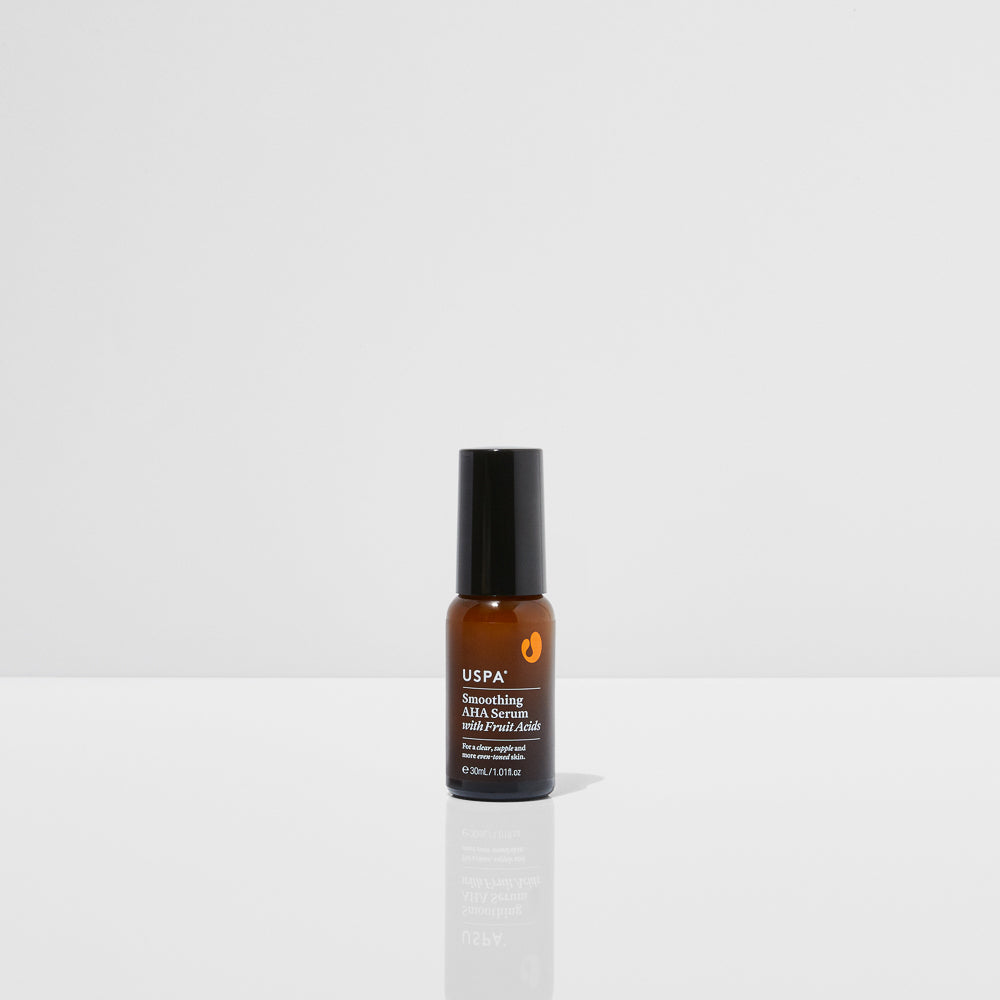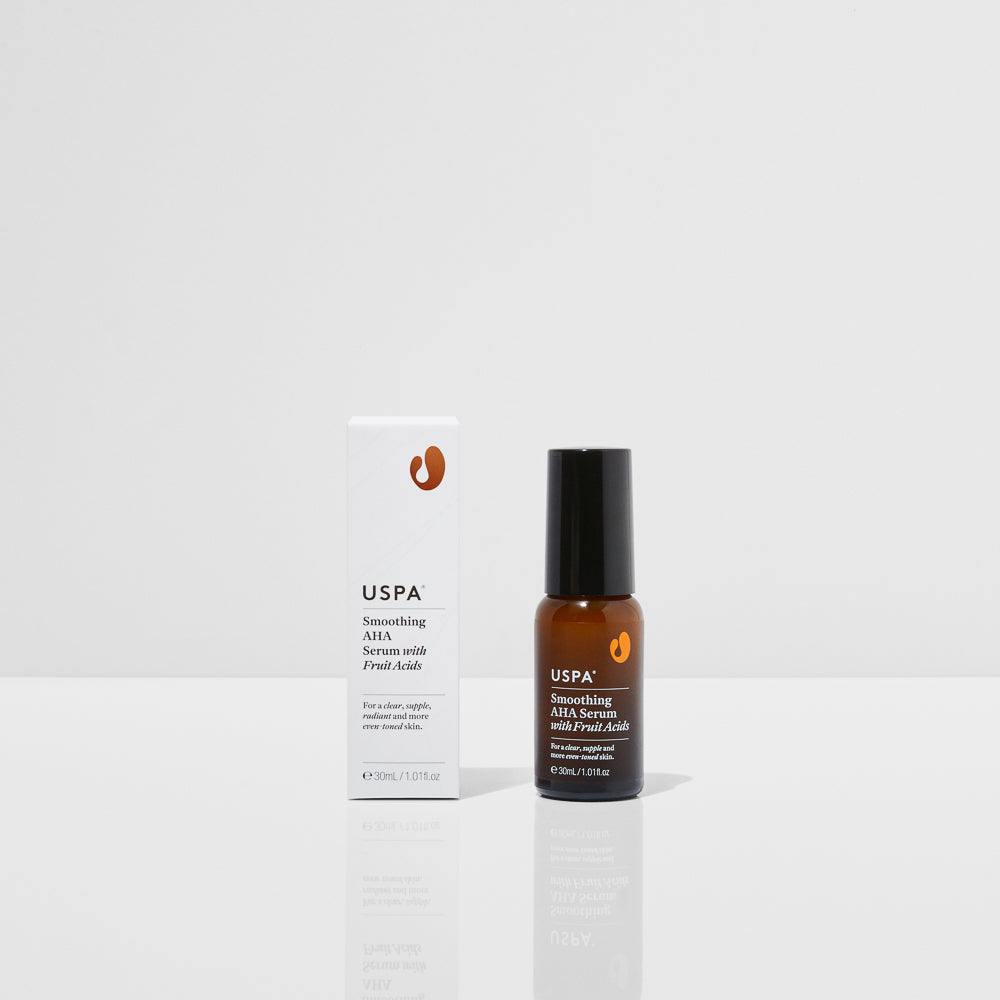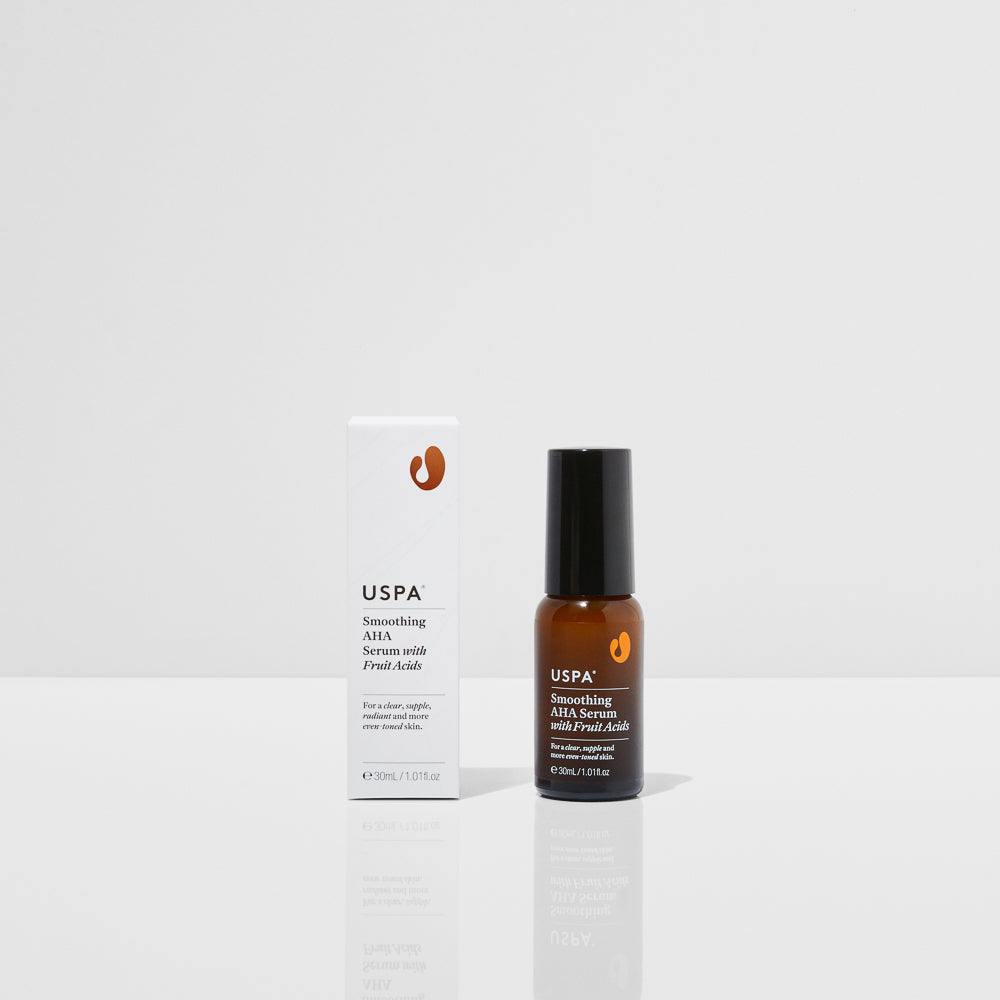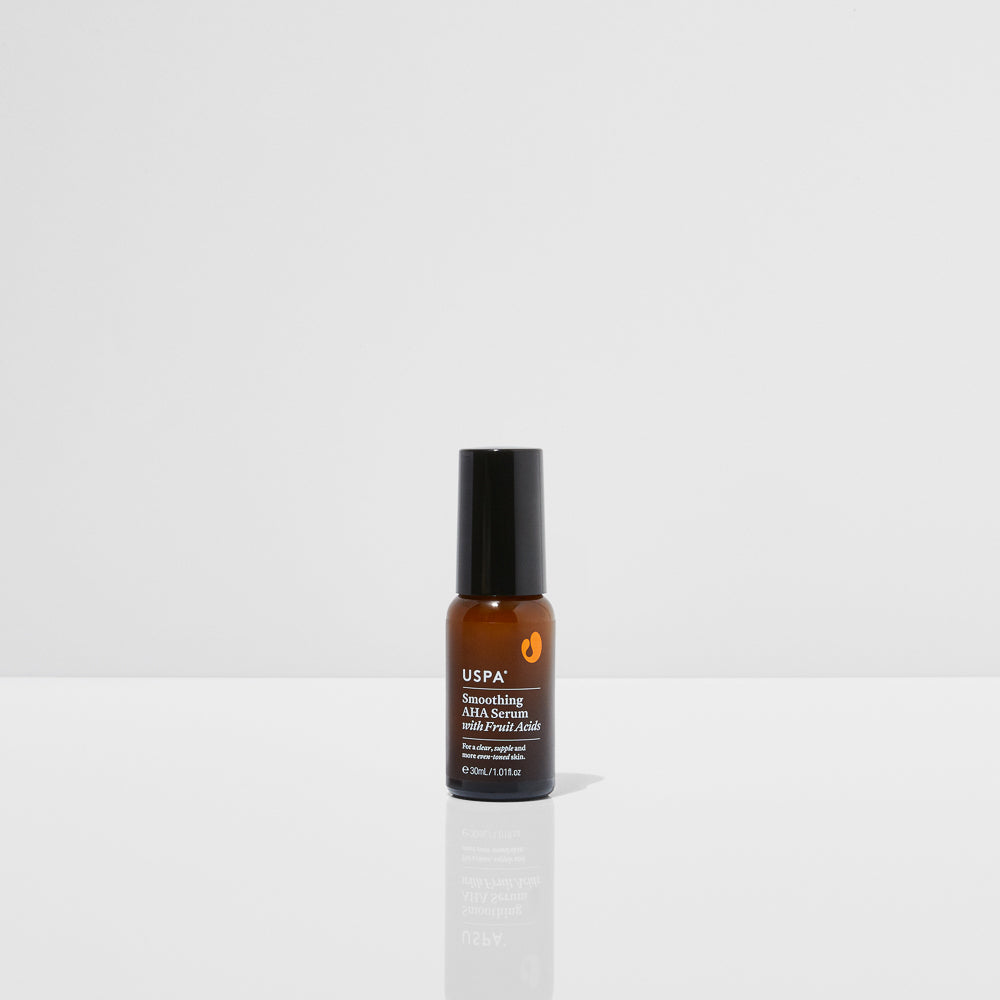 $66.00
Or get it now with 4 payments of $16.50 with Learn more
---
This superior blend of Alpha Hydroxy Fruit Acids minimises the appearance of fine lines and uneven texture. Antioxidant-rich Green Tea fights the signs of ageing, leaving skin looking smooth, supple and radiant.
Recommended for prematurely ageing skin, dullness, pigmentation, dryness, sun damage and/or acne skin with a rough texture. 
Use morning and night under preferred moisturizer for optimum results.
Pre-application - skin test behind ear wait 24-48 hours for any signs of reaction then if none proceed with directions for use. (For sensitive skins)
After cleansing/toning or exfoliating apply a pearl-size drop onto fingertips and massage evenly all over face and neck, avoid direct eye contact.
For maximum benefits, use the bamboo polish weekly to remove any dead cells sloughed off the surface by the AHA to reveal the new smoother skin surface.
An SPF is required with AHAs. Stop using AHA 2 weeks prior to any anticipated prolonged sun exposure (such as a holiday), and use an adequate SPF.
For maximum hydration at night apply Botanical Alpha Hydroxy Serum to face and follow with Aloe Face-Saver, then moisturize.
For day replace Botanical Alpha Hydroxy Serum with Complex "C" Serum.
For maximum results on oily/acne skins apply Botanical Alpha Hydroxy Serum to face and follow with oily rescue serum, then moisturize. Use in conjunction with renewal tonic and oily rescue serum.
Special note for men, shaving can cause razor bumps on skin, dryness, as well as ingrown hairs. Using Botanical Alpha hydroxy renewal serum between shavings, (at night if shaving in the morning) will help to loosen top layers of dead skin and help prevent ingrown hairs. 
Lime Pearl - A natural source of Alpha Hydroxy Acids from the native Australian Caviar Lime. Clinically proven to provide significant exfoliation after 30 minutes for a brighter, smoother and more even skin complexion. Contains various fruit acids, vitamins, minerals, amino acids and antioxidants. Provides a gentle exfoliation with a ph>5 which gives it an excellent safety profile with no adverse side effects.
AHA Fruit Acid Complex - This revitalising complex includes refining AHAs: Citric Acid, Lactic Acid, Glycolic Acid, Tartaric Acid, Malic Acid, Apple Juice, Grape Leaf Extract, Bilberry extract, Lemon Peel Extract and Sugar Cane Extract. Loosens and releases dead skin cells that can build up on the surface. Refines skin to an optimal level to maintain the protective function of the upper layers of the epidermis. Acts as a humectant that absorbs moisture from the atmosphere making the skin softer and more flexible.
Green Tea Extract - It contains a high amount of antioxidants as well as enzymes, amino acids and phytochemicals like polyphenols. It also has B vitamins, folate, manganese, potassium, magnesium and caffeine. Improves tissue regeneration, reduces inflammation and encourages the healing of wounds. Contains levomenol which has a dramatic effect on improving texture and reducing fine lines and wrinkles caused by environmental stresses and exposure.
Lemon, Orange and Bitter Orange Essential Oils - Fresh, citrus aroma.
Water (Aqua), Glycerin, Microcitrus Australasica Fruit Extract, Cetearyl Olivate, Sorbitan Olivate, Centella Asiatica Extract, Camellia Sinensis Leaf Extract, Hydrolyzed Wheat Protein, Sodium PCA, Pyrus Malus (Apple) Juice, Vitis Vinifera (Grape) Leaf Extract, Vaccinium Myrtillus Leaf Extract, Citrus Limon (Lemon) Peel Extract, Saccharum Officinarum (Sugarcane) Extract, Lactic Acid, Citric Acid, Glycolic Acid, Tartaric Acid, Malic Acid, Citrus Limon (Lemon) Peel Oil, Citrus Aurantium Dulcis (Orange) Peel Oil, Citrus Aurantium Amara (Bitter Orange) Leaf/Twig Oil, Carbomer, Alcohol Denat., Sodium Hydroxide, Phenoxyethanol, Benzyl Alcohol, Ethylhexylglycerin, Limonene, Linalool.